He Ara Oranga, the Government inquiry into mental health and addictions and the subsequent Government response has set the direction for future services. The Inquiry noted 'the striking degree of consensus, from most parts of New Zealand society, about the need for change and a new direction: an emphasis on wellbeing and community, with more prevention and early intervention, expanded access to services, more treatment options, treatment closer to home, whānau- and community-based responses and cross-government action'.
He Ara Oranga identified 'the missing middle' – people who are not unwell enough to meet the threshold for access to specialist mental health services, but who often have needs that are too complex to be managed within the day to day resources of a conventional general practice team.
The use of alcohol and other drugs is associated with direct harms (such as problematic use, addiction) as well as indirect harms (such as exacerbation of chronic conditions or injury as a result of intoxication). Direct and indirect harms are often thought of within the context of health and health concerns.
Co-existing mental health and substance use problems are also recognised, as they "comprise a heterogeneous assortment of problems, with as many different specific combinations as there are substances and mental health problems" and represent a significant proportion of the population seeking help (30-50%)1.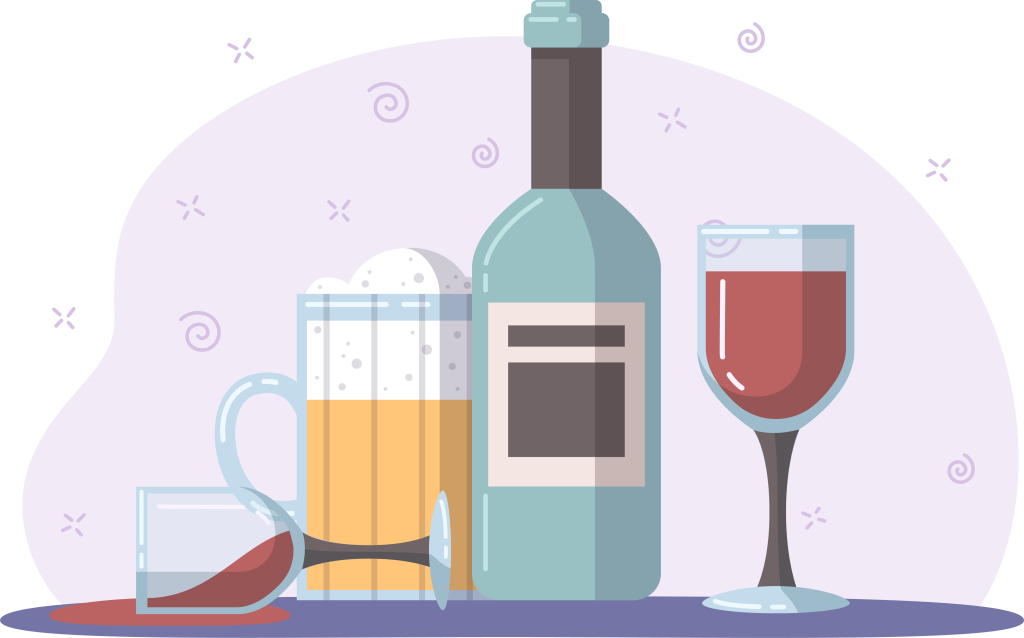 Health harms
Alcohol and drug use are usually addressed in relation to addiction and not harmful or hazardous use. There is an early movement toward addressing alcohol and drugs within the context of chronic conditions and contributory to other long-term conditions, such as cancer.
Substance abuse disorders are inclusive of both alcohol use disorders and drug use disorders and account for 2% of health loss due to non-communicable diseases in New Zealand. The issue of associated harms, and alcohol use as a contributor to other non-communicable diseases, has increased in recent years. Alcohol use is an attributable risk factor for Disability-Adjusted Life Years in the New Zealand population (contributing at approximately 5.3%)2. This risk factor has remained stable since 1990, while others such as tobacco use and dietary risks have decreased.
Societal and secondary harms
Within the health harms identified, societal harms are recognised by their resultant injury (when there is one). These include domestic/ intimate partner violence, sexual violence, family harm, and previously recognised issues such as drink driving. However, health statistics in and of themselves do not account for the societal impact of the actions that led to the injury and the impact of such actions where there was no resultant injury.
You and your loved one's wellbeing matters. Call us today to start the journey with Pivot
Pivot is important because it offers a support system for individuals experiencing mild to moderate levels of substance use that negatively impact their lives. By providing personalised interventions, addressing multiple dimensions of well-being, and offering a non-judgmental environment, we aim to help individuals regain control over their lives, improve their physical and mental health, rebuild relationships, enhance professional performance, and prevent further harm associated with hazardous substance use.
By addressing substance use early on and promoting holistic well-being, Pivot empowers individuals to make positive changes, overcome challenges, and lead healthier, more fulfilling lives.
Reference
1 Todd, F.C. 2010. Te Ariari o te Oranga: the Assessment and Management of People with Co-existing Mental Health and Substance Use Problems. Ministry of Health, Wellington.
2 Ministry of Health. 2020. Longer, Healthier Lives: New Zealand's Health 1990–2017. Wellington: Ministry of Health.